Get ready for a new veterinary experience!  Whether you are bringing in an exciting new addition to your family, or a lifelong best friend, we look forward to providing your pet with the top-quality care they deserve.
We believe good medicine extends beyond vaccines and prescriptions. We offer an experience that "speaks dog and cat" with methods that adapt to the needs of your pet. We practice medicine that decreases stress and promotes a positive experience for you and your pet.
Our team consists of fellow animal lovers that get to your loved one's level and listens to you. We value the bond and connection you have with your pet and, even find ourselves falling in love with your pet as if they were our own.
If you want to be a part of our family of compassionate pet lovers and be cared by a team of veterinary professionals that focuses on your pet and listens to your concerns, then we welcome you to the Woodside Animal Hospital family!
To start the process, we invite you to fill out our New Client Form and schedule an appointment with us below.
We're so happy to welcome you to Woodside Animal Hospital! Please fill out this form to help us get to know you and your furry friend before your first appointment.
We encourage you to take a tour of our website (we're especially proud of the
services
we offer) and get to know our
team
and
our hospital
before your first visit with us.
Please take note of the following:
*For the safety of your pet and others, we ask that all pets be either on a leash or in a carrier.
*As a practice that is dedicated to serving our small community, our veterinarians are dedicated to the health and wellbeing of your pet(s), not the bottom-line. That said, diagnostics and medical care can be costly, and pets that are ill may need blood work, x-rays, etc. We always create specific treatment plans based on the needs of YOUR pet and are happy to review them with you prior to services performed to assure you have a clear understanding of the needs of your pet.
Due to the administrative costs associated with payment plans, Woodside Animal Hospital cannot offer in-house plans. However, we know that unexpected costs can arise and want to make sure every client has the resources necessary to take care of their furry family member. This is why we have partnered with businesses that offer payment options to clients:
Scratch Pay: Scratch Pay provides you with payment plans to cover veterinary expenses. Scratch Pay offers loans and is not a credit card. This means you will only be authorized for the amount needed to cover your pet's expenses. If you wish to learn more, visit their website at scratchpay.com
Care Credit: Care Credit is a credit card that can be used at participating veterinary hospitals and some human medical providers. Visit carecredit.com to apply or learn more.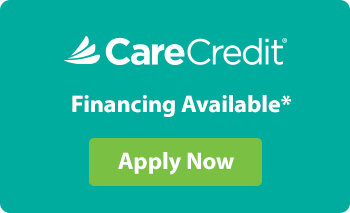 Trupanion Express: Trupanion is a pet insurance company. Woodside Animal Hospital does not recommend one insurance over another and encourages pet parents to research which plan works best for their family, but Trupanion is currently the only company that offers direct payment methods. Pet owners with active Trupanion policies only have to pay the deductible, copay and anything not covered under the terms of their policy out-of-pocket. Woodside can submit invoices electronically and within roughly 5-15 minutes, Trupanion will pay up to 90% of your bill. We can also get pre-authorization for procedures in minutes.
These are 3rd party companies. If you have any specific questions, we request that you contact them directly.
*We are pleased to offer a 10% discount to military personnel and seniors over 65 years of age.
We look forward to meeting you and your pet!
You have the best pet(s) in town and expect them to be treated with specialized care by knowledgeable medical professionals. We provide every pet with the individualized care they need to achieve optimal health!
Hours
Mon – Fri: 8:30 am – 12:30pm; 1:30pm – 6 pm
Sat: 8:30 am – 12:30 pm; 1:30pm – 4 pm
Sun: Closed
Please Note: Our holiday hours are as follows: Christmas Eve (12/24) – 9am – 12pm, Christmas (12/25) – Closed, New Year's Eve (12/31) – 9am – 12pm, New Year's Day (1/1) – Closed.