*We are pleased to offer a 10% discount to military personnel and seniors over 65 years of age.
*As a practice that is dedicated to serving our small community, our veterinarians are dedicated to the health and wellbeing of your pet(s), not the bottom-line. That said, diagnostics and medical care can be costly, and pets that are ill may need blood work, x-rays, etc. We always create specific treatment plans based on the needs of YOUR pet and are happy to review them with you prior to services performed to assure you have a clear understanding of the needs of your pet.
Due to the administrative costs associated with payment plans, Woodside Animal Hospital cannot offer in-house plans. However, we know that unexpected costs can arise and want to make sure every client has the resources necessary to take care of their furry family member. This is why we have partnered with businesses that offer payment options to clients:
CareCredit: CareCredit is a credit card that can be used at participating veterinary hospitals and some human medical providers. Visit carecredit.com to apply or learn more.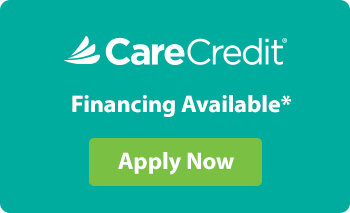 For those considering pet health insurance, we do not refer to any specific Pet Health Insurance Company. The company you choose is based on the needs of your pet. When determining which company is right for you, we suggest these guidelines from the American Animal Hospital Association listed in their article "Meeting the Cost of Pet Care." AAHA offers the following suggestions:
Be sure you understand what the policy covers. Some policies will cover some preventive care, such as vaccinations, but there may be an additional cost for this coverage.
Understand the exclusions. Almost all policies exclude pre-existing conditions, and some exclude hereditary conditions. Some may exclude certain conditions unique to certain breeds.
Almost all policies have a deductible and a copay requirement. Some pay according to a set schedule of "usual and customary fees," while some pay based on the actual incurred expense. Be sure you understand how expenses will be reimbursed.
Ask whether or not the policy allows you to seek care from a veterinarian of your own choosing or whether you must go to a veterinarian that participates in the company's network of providers. When faced with a pet's serious illness, most pet owners want to be able to obtain care from their regular veterinarian.
We look forward to meeting you and your pet!
You have the best pet(s) in town and expect them to be treated with specialized care by knowledgeable medical professionals. We provide every pet with the individualized care they need to achieve optimal health!
Hours
Mon – Fri: 8:30 am – 12:30pm; 1:30pm – 6 pm
Sat: 8:30 am – 12:30 pm; 1:30pm – 4 pm
Sun: Closed
Please Note: Our holiday hours are as follows: Christmas Eve (12/24) – 9am – 12pm, Christmas (12/25) – Closed, New Year's Eve (12/31) – 9am – 12pm, New Year's Day (1/1) – Closed.