**For the safety of your pet and others, we ask that all pets be either on a leash on in a carrier**
Thorough check-ups and preventative care can help increase the lifespan of our pets. Since animals age faster than we do, we recommend exams every 6 months to one year, depending on the age and health of your pet. We offer a wide range of veterinary services to help keep your companions feeling their best. Click on the blocks below to learn more about each of these services.
Boarding
Boarding is available for our established patients only. Pets must be current with vaccines. Pricing depends on the patient weight and needs for special services. Please call our office for availability and specific information for your pet.
Radiology
Since pets can't always tell us the root cause of their problem or where exactly they're hurting. This often leads to doctors relying on diagnostics for guidance. Radiology helps veterinarians spot underlying problems they cannot otherwise see. Sometimes, we even get to help new mamas determine how many puppies or kittens they might be carrying!
Pet parents often ask if they can help with radiographs (x-rays). We understand the desire to stay near your pet's side. However, those that are involved in taking radiographs must have a special badge called a dosimeter that tracks the amount of radiation they have received throughout their lifetime. Thus, we cannot allow pet parents to help with radiographs.
Dentistry
Basic Dentistry and Oral Surgery Information
Oral health is vitally important to maximizing your pet's health, longevity and comfort. Tartar, or dental calculus, is a source of bacteria which are shed into the bloodstream on a continual basis. This has been linked to infections of the urinary tract, heart, and many other organs. Our goals are to preserve teeth, extract only those teeth that are hopelessly diseased or present a threat to your pet's health and comfort, and to train you how to perform preventative home dental care.
Dental procedures for animals require the use of anesthesia for a thorough oral evaluation, including evaluation and treatment of disease under the gum line, to minimize patient discomfort and movement, and to provide safety of the pet and medical staff. To ensure the well-being of your pet, we take multiple precautions which may include utilizing short acting anesthetic agents, multi-systemic monitoring of vital parameters by licensed medical personnel, administering pain medications (including dental nerve blocks) and antibiotics, and providing heat support during and after the procedure. We also stress the importance of pre-anesthetic blood work to maximize your pet's safety and to alert us of the presence of any unexpected medical conditions.
Dental radiographs (x-rays) are often necessary to properly and thoroughly diagnosis and treat oral problems. Dental radiography is much less expensive than body cavity radiographs and there is a substantially lower amount of radiation exposure. Results are immediately available. We are equipped to provide your pet with this service.
Exams are required for treatment plans and to schedule dental procedures. Unlike some procedures, pricing for oral surgery cannot be determined by a generic estimate. At your pet's examination, we will prepare the most accurate treatment plan possible. However, during the anesthetized dental prophylaxis, we may identify additional, unanticipated disease associated with your pet's teeth and oral cavity.
Woodside Animal Hospital has made it easy to schedule your pet's dental health examination. You may schedule an appointment online call one of our receptionists at 360-871-3335.
Microchipping
Bringing Your Pet Home
Dog and cat microchipping is a simple procedure. Our team injects a microchip, about the size of a grain of rice (12mm), beneath the surface of your pet's skin between the shoulder blades. Although this process does not require anesthesia, we prefer to microchip pets when they are being spayed, neutered or undergoing another anesthetic procedure. This is because the needle is a larger than a normal syringe and can cause some discomfort.
We currently use HomeAgain microchips. These chips not only help identify your pet, but are also TempScan chips. TempScan chips will detect the temperature of the site where the microchip has been implanted and can help monitor fluctuations in body temperature. This means we are less likely to use a thermometer at your pet's next annual exam!
Fleas
Flea Control
There are two simple rules to follow for successful flea control. The first rule is to appropriately treat your pet(s), and the second is adequately treat the environment. Although these rules sound simple, mistakes commonly happen as people try to apply these principles. Some frequent mistakes veterinarians encounter include:
Medications for the pets are given at the wrong interval or inconsistently
Medications are given at the wrong dose
The medication is inadvertently removed, often by a bath, and not immediately reapplied
The medication choice is inappropriate for that situation
People assume medication ineffectiveness when they observe a flea
Not all the pets in the environment are treated appropriately. That sabotages the effect for other animals. All pets must be treated, including all other family cats and dogs and visiting animals
The environment is not treated adequately
Dogs and cats vary in the sensitivity to flea bites, much like people vary in their intensity of itch, swelling, and pain to mosquito bites or bee stings. Patients that react to a single flea are almost always flea allergic.
Please be aware that for every flea YOU SEE, usually there are many more (100+) that you just have not seen. Each female flea will lay roughly 2000 eggs in her lifetime. Typically, these eggs wait for "just the right" environmental conditions to hatch, so it is common that flea problems seem to come on suddenly, when large numbers or eggs hatch simultaneously.
Picture courtesy of Elanco
Since Washington does not get hard freezes, Woodside Animal Hospital recommends using flea preventative year-round. Most of the products we offer are prescriptions and require an annual patient-doctor relationship. You may schedule your pet's exam by calling one of our friendly receptionists at 360-871-3335 or online.
Did you know you can order prescriptions online? You can have them delivered directly to your door our opt to pick them up at Woodside.
Anesthesia
When it comes to surgery patient safety begins prior to the day of the procedure. Although anesthesia is much safer than it used to be, our veterinarians often recommend blood work 5 days prior to determine if there are any underlying concerns.
On surgery day, your pet will be admitted into the hospital; this is usually done by the attending veterinarian. This gives us time to discuss any changes in your pet's behavior, additional treatments you would like to discuss, or to just put your mind at ease! During the procedure, your pet's cardiovascular and respiratory functions will be closely monitored by a licensed technician.
Your pet's safety continues to be a top priority post-operatively. This means our medical team monitors your pet's temperature, pain score, and level of sedation after their procedure.
If you believe your pet may need surgical attention, please call 360-871-3335  to schedule an appointment.
Specialist Consultations
We work closely with the following traveling specialists:
a board certified ultrasonographer
a board certified cardiologist
When possible, these specialists offer diagnostic imaging at Woodside Animal Hospital. Once you and your veterinarian have deemed it proper to move forward, we can discuss the process for these consultations.
Laser Therapy
Often associated with its ability to help with joint and muscle pain, cold laser therapy actually aids in the healing process for a multitude of medical concerns. This includes, but is not limited to:
Otitis
Lick Granuloma
Hot Spots
Post Incision and Dental Extraction
Bladder Infections/Blockage
Rhinitis/Sinusitis
Arthritis
Degenerative Joint Disease
Although our medical professionals are able to provide laser treatments throughout the day, patients requiring long-term care require special attention. That is why our licensed laser therapy technician, Nora, is available Monday-Thursday from 10:00am-1:30pm. To ensure your pet is a candidate and receives a plan tailored to their needs, please call us at 360-871-3335 to schedule an exam with one of our veterinarians.
Laboratory
Woodside Animal Hospital provides a wide-range of in-house testing. These include:
Urinalysis
Intestinal parasite fecal screens
Blood screenings
and more!
We also work with outside laboratories should we need more detailed information.
Pharmacy
We request 24-48 hour notice for all prescription requests.
Do you want your pet's prescriptions delivered directly to your house? We have joined up with Vetsource to make home delivery a safe and simple process:
Still prefer to pick prescriptions up at Woodside? We love seeing you! Download our Petdesk App and request prescription refills or schedule an appointment right from your phone. Please allow 24-48 hours for confirmation emails from our staff.
Compounding, human, and other online pharmacies may require 72 hours for request authorization.
We encourage you to take a tour of our website and get to know our team and our hospital before your first visit with us.
Please take note of the following:
*For the safety of your pet and others, we ask that all pets be either on a leash or in a carrier.
*As a practice that is dedicated to serving our small community, our veterinarians are dedicated to the health and wellbeing of your pet(s), not the bottom-line. That said, diagnostics and medical care can be costly, and pets that are ill may need blood work, x-rays, etc. We always create specific treatment plans based on the needs of YOUR pet and are happy to review them with you prior to services performed to assure you have a clear understanding of the needs of your pet.
Due to the administrative costs associated with payment plans, Woodside Animal Hospital cannot offer in-house plans. However, we know that unexpected costs can arise and want to make sure every client has the resources necessary to take care of their furry family member. This is why we have partnered with businesses that offer payment options to clients:
CareCredit: CareCredit is a credit card that can be used at participating veterinary hospitals and some human medical providers. Visit carecredit.com to apply or learn more.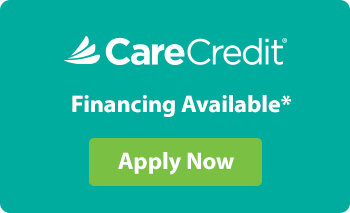 For those considering pet health insurance, we do not refer to any specific Pet Health Insurance Company. The company you choose is based on the needs of your pet. When determining which company is right for you, we suggest these guidelines from the American Animal Hospital Association listed in their article "Meeting the Cost of Pet Care." AAHA offers the following suggestions:
Be sure you understand what the policy covers. Some policies will cover some preventive care, such as vaccinations, but there may be an additional cost for this coverage.
Understand the exclusions. Almost all policies exclude pre-existing conditions, and some exclude hereditary conditions. Some may exclude certain conditions unique to certain breeds.
Almost all policies have a deductible and a copay requirement. Some pay according to a set schedule of "usual and customary fees," while some pay based on the actual incurred expense. Be sure you understand how expenses will be reimbursed.
Ask whether or not the policy allows you to seek care from a veterinarian of your own choosing or whether you must go to a veterinarian that participates in the company's network of providers. When faced with a pet's serious illness, most pet owners want to be able to obtain care from their regular veterinarian.
*We are pleased to offer a 10% discount to military personnel and seniors over 65 years of age.
We look forward to meeting you and your pet!
Hours
Mon – Fri: 8:30 am – 12:30pm; 1:30pm – 6 pm
Sat: 8:30 am – 12:30 pm; 1:30pm – 4 pm
Sun: Closed