The Power of Facebook
A single post on Facebook has proven that one person can inspire an entire community. On November 19th, 2019, one of our clients sent a group post asking for financial assistance on behalf of a person she's never met. She learned that the woman could not afford a costly procedure for her pet and wanted to help. This post resulted in an outpouring of support–people from as far as Portland and North Carolina called offering assistance!!! Encouraged by the incredible community we live in, Woodside Animal Hospital would like to pay it forward by providing $500 worth of free services to People for Animal Care & Kindness (P.A.C.K). This is a fantastic nonprofit organization that provides financial support to those (individuals & rescue organizations) with animals in need of food, supplies, and/or veterinary care. We sincerely thank everyone for their kindness and for demonstrating that the bond between humans and animals is a powerful one. If you have been inspired by this story, you may donate to either P.A.C.K. (you can find them on Facebook @pack4love) or to our Angel Fund. Please call us at 360-871-3335 or email contact@woodsideanimalhospital for details.
The Angel Fund is a charitable in-hospital fund that helps off-set costs for pet owners who cannot afford veterinary care. It is made possible by generous donations from community members and 100% of the monies collected are given to clients in need of urgent financial support. We typically reserve this fund for critical care and exclude exams and vaccines or procedures such as spays/neuters. Over the two past years, our Angel Fund has been completely depleted. Events like the tornado have deeply impacted our clients and the remainder of our fund was used to help cover the initial treatment for the aforementioned patient. Currently, donations must be in the form of cash or check, but we are investigating the option of taking credit card payments online.
Thank you, Port Orchard! You have proved yet once again that this is the best place to live!!!
---
Lucky Dog Finds His Forever Home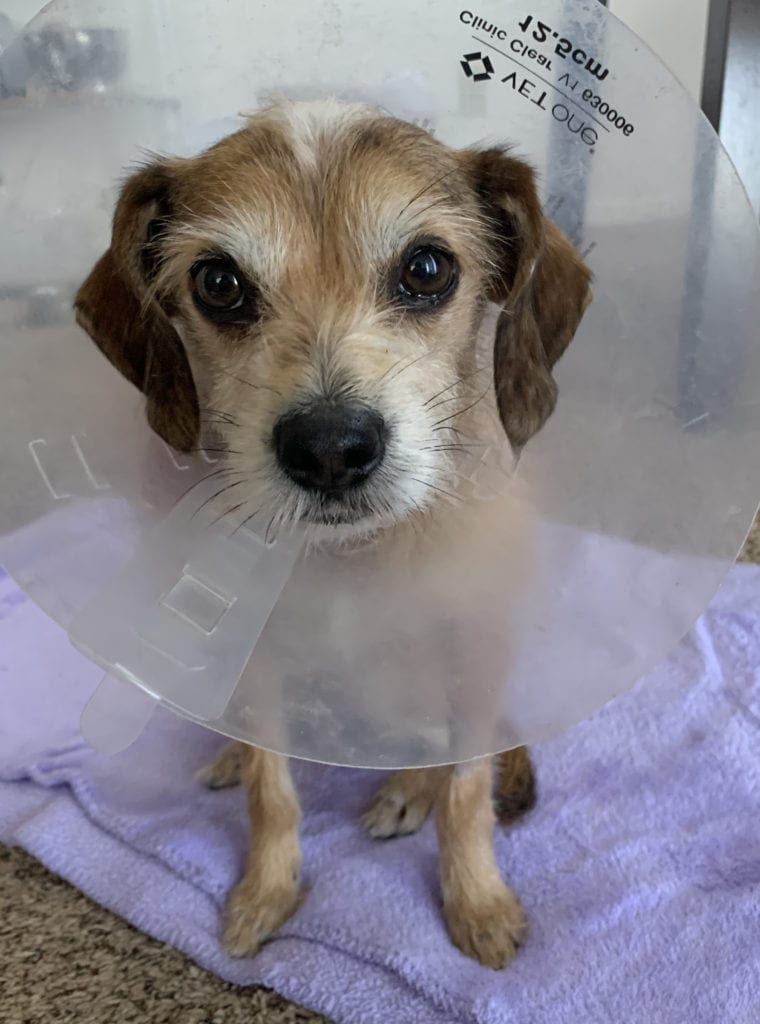 Bandit was found by a volunteer with People for Animal Care & Kindness (P.A.C.K). His person was unable to properly care for him and Bandit had a broken pelvis and puncture wound that required immediate care. After visiting other emergency veterinary hospitals, Bandit came to Woodside for hospitalization and surgery. Dr. Sayers and Indy performed surgery on Bandit and he recovered well. His sweet demeanor and story quickly melted the hearts of many Woodside team members, but it was clear that a former employee was destined to give him a forever home.
Working with P.A.C.K always humbles us. Bandit (now called Sprocket) reminded us that we can overcome insurmountable odds in the face of adversity. Especially during these difficult times, rallying together to help keep this pup safe and comfortable was much needed.